News
February 12, 2014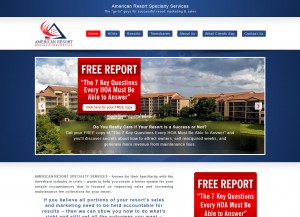 Today we completed a web development project for American Resort Specialty Services. ARSS is a company that helps HOAs and Resorts increase sales with their combined experience of more than 40 years. They have worked with the biggest names in the industry like Marriot Vacation Club, Ritz Carlton Club, Wyndham Resorts, and Magic Tree Resorts. 
Their site has been programmed to be "responsive" and "mobile ready" to reach all of their prospects with the best presentation possible according to their computer or device browser ...
---
January 17, 2014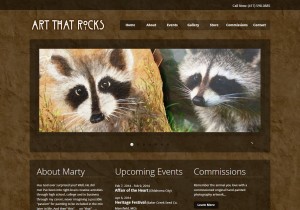 We have completed the website for Marty Schmitt's business Art That Rocks! Her artwork is absolutely amazing on such a unique canvas - sandstone rocks. Her site was custom designed to showcase her work with the professionalism it deserves. The site has been integrated with the ProcessWire content management system. The site was built "responsive" and scales nicely to whatever device it is being viewed on. The home page has a dynamic slideshow ...
---
December 24, 2013
Website completed at BradenBoards.com . Jared (owner of Braden Boards) had a site that was built entirely in flash and needed some serious updating to bring it to the modern age. He wanted a site that would be professional and showcase accurately his awesome product line. We created a multi-layered slideshow with video integration, lightbox photo gallery, etc - all the while giving Jared complete control in the manager over everything. We reskinned his existing shopping cart and will be creating a new one in the future ...
---
December 14, 2013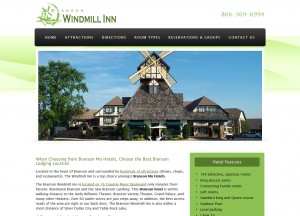 Branson Windmill Inn requested a new design for their aging website. This was completed today to the customer's satisfaction. You can view the details here ...
---